Mongolian Kids Song
May 23rd, 2014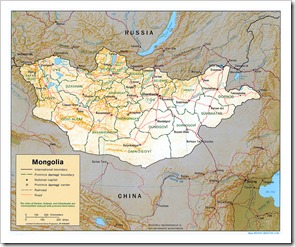 The following video features a song in Mongolian and English by the group, Modern Children.  It's based on a Mongolian folk song. 
Here are the Mongolian lyrics that the kid sings at the beginning of the video and the band later sings the same verse:
Mongolian Pronunciation:
Nana nana NaaSir
Shuder Shuder Tsasai
Naisa Naisa NaaSir
La de qvota tooleey
English:
Come, come, come sun,
Clouds, go away,
Come, come my friend,
Let's play under the sun.
If anyone can share the original Mongolian folk song, please email me or comment below.
Thanks!
-Mama Lisa
P.S. We've recently added a Mongolian Lullaby called Buuvein Duu to Mama Lisa's World.
2 Responses to "Mongolian Kids Song"
suzanne taikakara Says:
May 24th, 2016 at 4:29 am

Is the Mongolia song at mama Lisa, sWorld by modern Children oin the Sing Your kids to sleep music book? Where can I get the words to this Mongolian song?

Lisa Says:
May 24th, 2016 at 1:21 pm

Hi Suzanne,

We have one song on Mama Lisa's World which is different from this one. It's called бүүвэйн дуу (Buuvein Duu).

-Lisa
Leave a Reply