Mama Lisa's Life Lesson #1
September 19th, 2010
It all started with cooking…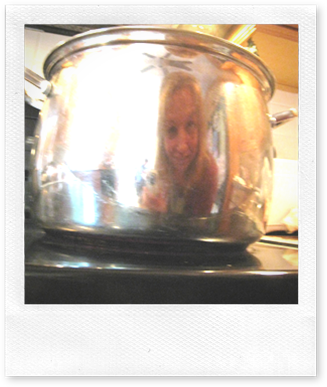 There have always been those things I didn't cook.  One day, I decided to start to try cooking those things on the "can't cook" list existing deep in the recesses of my brain.
Some of these items were: miso soup, cakes and icing made totally from scratch, bouillabaisse, clams on the half shell (how do you open them?), and the list goes on. 
Any time I thought of one of these dishes, I'd plan to make it.  The clams were hard to open at first, but my teenage son and I eventually got the hang of it.  The carrot cake was divine (recipe from a later edition of Joy of Cooking).  The recipe for the miso soup came from my friend Ayako in Japan. Authentic!
The bouillabaisse is still on the to-do list.  The motivation behind making this soup is having watched some old French movies that take place in the port city of Marseilles.  Won't I feel like I was back in time in Marseilles, while slowly eating a bowl of bouillabaisse? 
Not everything cooked on the list came out perfectly.  But some of them were better than what I've ever tasted before.
Now, when coming upon something on my general "don't do" list (even in areas not related to cooking), I say: "Wait, maybe I can do this." Sometimes, it's just a matter of trying! 
One Response to "Mama Lisa's Life Lesson #1"
Lisa Says:
September 20th, 2010 at 12:45 am

Jeremy Shatan recommended Mark Bittman's Recipe for Bouillabaisse. It looks very "doable". I think I'll try it when the weather cools off. Thanks Jeremy!
Leave a Reply