Learning How to Cook in China versus the U.S.
January 18th, 2014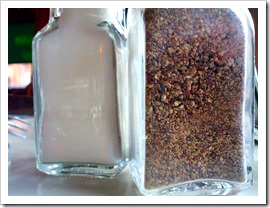 Once a few years ago I had a conversation with a friend from China about cooking in the U.S.  She found it amusing that most Americans cook with recipes… recipes that tell you exactly how to cook with precise measurements of ingredients.  She said that in China recipes were handed down within the family and that they learned recipes by watching someone cooking them.  The same dish might not always turn out exactly the same each time.
I found her way of looking at cooking interesting.  To be fair, I'm sure many Americans learn recipes from their parents and friends.  I learnt how to cook Italian food mostly from cooking with my mother.  But it's true that up until that conversation with my Chinese friend, I would mainly learn new recipes by following a recipe.  Since then, I've learned to improvise my own dishes either from scratch or from starting with someone else's recipe and making it my own.  You should always feel that you can do this too!
Feel free to let us know how people learn to cook where you live in the comments below.  You're also welcome to share a dish with us!
-Mama Lisa
This article was posted on Saturday, January 18th, 2014 at 4:38 pm and is filed under Books & Stories, China, Cookbooks, Cooking, Cooking with Kids, Countries & Cultures, Customs and Traditions, Domestic Life, Parenting, Recipes of the World, USA. You can follow any responses to this entry through the RSS 2.0 feed. You can skip to the end and leave a response. Pinging is currently not allowed.
Leave a Reply