Learn a Song Called "Fairness Awareness"
September 10th, 2020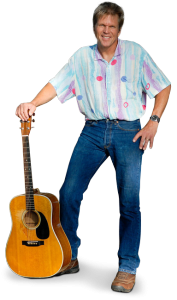 Dave Kinnoin shared with us his song called "Fairness Awareness". It comes from his album called CHARACTER COUNTS! The songs on the album focus on the development of core ethical traits called The Six Pillars of Character – trustworthiness, respect, responsibility, fairness, caring and citizenship. It's also a comprehensive student development program embracing academic, social and emotional skills and traits.
Here is a video of the song followed by the lyrics and chords…
Fairness Awareness
Written by Dave Kinnoin
©2010 Song Wizard Music (ASCAP)
I am giving two to you,
I am giving three to me.
Whatcha frownin' for?
Okay, here's one more.
We will live in harmony.
I prepare a scrumptious meal.
Near the end I see you smirk.
You eat all the pie,
Causing me to cry.
Wow, your manners need some work!
Chorus:
Fairness awareness—
Equity for you and me.
Put your prejudice aside.
Let your mind be open wide.
Fairness awareness—
Do what's right for all to see.
Let the winds of truth prevail,
The ships of justice sail
To Fairness Awareness Land.
Wouldn't that be grand?
When I listen carefully,
I see other points of view.
I take turns and play
By the rules each day.
I don't take advantage of you.
I correct mistakes I make.
You deserve an even shake.
I do not defend
Wrongness by a friend.
Yet, sometimes we all need a break!
(Repeat Chorus)
Bridge:
Some wonder whom to blame
For this outrageous game.
I know that some say
It's kind of a dumb day
When time signatures can't stay the same.
To this I will reply, I need not justify
Changes quite charming, if somewhat disarming,
That help us tell boredom good-bye.
(Repeat Chorus)
***
CHORDS
Key of G
123 beats per minute
INTRO: 4/4 | G D/F# | Am G | G D/F# | C D |
VERSE: 6/4 | G D/F# | D/F# G7 |
3/4 | C | Cm | 4/4 G | D7 |
VERSE BEFORE CHORUS:
6/4 | G D/F# | D/F# G7 |
3/4 | C | Cm | 4/4 G | A7 D7 |
CHORUS: 4/4 | C | Cm | G D/F# | G/E G7/D |
| C | Cm | G | Gaug | C | Cm | G | D7 |
1/2 INTRO: | G D/F# | C D |
VERSE
VERSE BEFORE CHORUS
CHORUS
BRIDGE: 3/4 | G | G | G | G | G | G | G | G | G | G | D7 | D7 |
| D7 | D7 | D7 | D7 | D7 | D7 | G | G |
| G | G | G | G | G | G | C | C |
| C | Cm/Eb | G/D | E7 | A7 | D7 (slow down while walking up to F# note) |
SOLO: 4/4 | C | C | G | G | C | C | D7 | D7 |
LAST CHORUS:
| C | Cm | G D/F# | G/E G7/D |
| C | Cm | G | Gaug | C | Cm | Cm | G | D7 |
END: | G D/F# | C D G ||
Dave wrote a suggestion for the classroom: "Discuss what it means to treat others fairly. What would Fairness Awareness Land look like, and how can your classroom be more like that land?"
Dave also wrote, "I represent CHARACTER COUNTS! nationwide in schools and elsewhere."
Check out Dave Kinnoin's site to learn more about his music and programs.
Many thanks to Dave for sharing this song with us!
-Mama Lisa
This article was posted on Thursday, September 10th, 2020 at 12:13 am and is filed under Mama Lisa. You can follow any responses to this entry through the RSS 2.0 feed. You can skip to the end and leave a response. Pinging is currently not allowed.
Leave a Reply