Krik? Krak! & Timtim in Haitian Creole
January 20th, 2016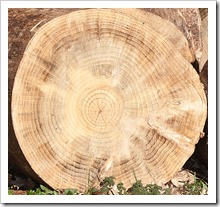 In Haiti, if someone is going to tell a story, they'll say "Krik?" If the people listening want to hear the story, they'll respond, "Krak!"
It's a way for a storyteller to get the audience ready, similar to, "Come gather round…" in English, but it makes the audience more active.
Riddles are introduced with, "Tim tim!"  They're answered with, "Bwa sèch!" (Sometimes spelled "Bwa chèch")
"Bwa sèch!" literally translates to "Dry wood!" But the meaning isn't taken literally.  It preps the person to participate in a riddle… a bit like the English "Knock, Knock!" "Who's there?"
Feel free to share phrases like this that you know in your language in the comments below…
Mama Lisa
Read more about Haitian Riddles and Proverbs (in Haitian Creole and English).
Check out some Haitian Kids Songs.
4 Responses to "Krik? Krak! & Timtim in Haitian Creole"
Leave a Reply