Kids' Drawings for Mama Lisa
April 19th, 2010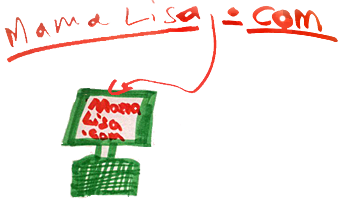 The drawing below is of me as a kid doing a Google search on Mama Lisa's World!
Thanks to Lila and Sarina for the drawings!
Mama Lisa
PS I'm always happy to post kids' drawings if anyone would like to send any.  I've been adding a bunch to my Nursery Rhyme Site and International Kids Song Site.
Leave a Reply