Juneteenth – Celebrating the End of Slavery in the United States
June 17th, 2020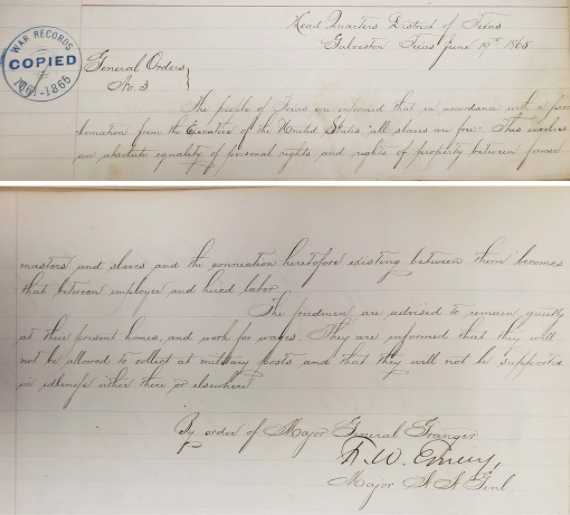 Juneteenth celebrates the end of slavery in the United States. The date June 19 is specifically when slaves were set free in Texas in 1865. Even though Lee surrendered on April 9, 1865, the part of the Confederate army in Texas didn't surrender until on May 26, 1865. Yet it took a few more weeks for Union General Gordon Granger to reach Texas and liberate the slaves there. This happened on June 19, 1865 on Galveston Island in Texas where he read General Orders No. 3 stating that all slaves were free.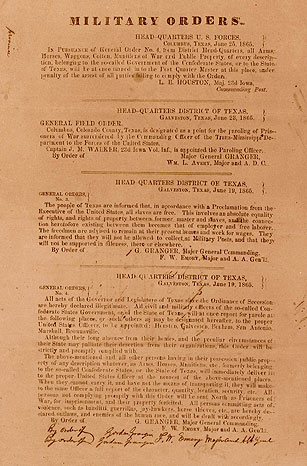 The former slaves in Galveston celebrated right after the announcement. The following year the freedmen in Texas held a celebration they called "Jubilee Day" on June 19. Nowadays, it's recognized as a state holiday or a special day of observance in 47 states. Texas was the first state to make it an official holiday on January 1, 1980. NY is expected to make in an official state holiday in 2021.
People celebrate Juneteenth by going to festivals or having a cookout with their family and friends. Red is the color of the holiday because it symbolises resilience. Traditional foods include strawberry soda, watermelon, barbequed meat, cornbread and red velvet cake.
Activities include reading the Emancipation Proclamation or the General Orders No. 3. People sing spirituals, especially Lift Every Voice and Sing and Swing Low Sweet Chariot. People also have poetry readings of African American poets. There are also voter registration efforts.
Happy Juneteenth!
-Mama Lisa
NOTE: At the top of this post I added a copy of the original handwritten Union Army record of General Order No. 3. It was found last Thursday in the National Archives in DC.
Read more on Ebony's site – Juneteenth: Explaining an Unsung Holiday
Leave a Reply