Japanese Dance to the tune of "Turkey in the Straw"
April 12th, 2015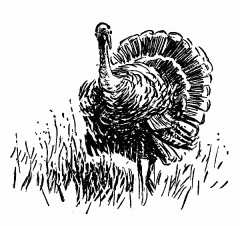 Did you know that Japanese people do a circle dance to the tune of "Turkey in the Straw"?
The version of the tune they dance to is a little slower and they call it the "Oklahoma Mixer"!
Sadao Mazuka wrote to us about it from Japan:
"In the description on Wikipedia, they say: 'A slower and more orchestral version used in the song 'Oklahoma Mixer' known in Japan and other East Asian countries is often played during gym classes where students practice a line dance to the tune.'

So our recognition of this music is 'Oklahoma Mixer', not 'Turkey in the Straw', I would rather say. And I don't think we have Japanese song words for this music.

This is one of the most popular dance music songs here. Changing partners in the circle is quite stimulating lol."
Here you can watch two YouTubes that show the dance as it's done in Japan…
In the video below you can really see how to do the steps…
You can find directions in Japanese for the Oklahoma Mixer Dance online.
It's a pretty dance! Many thanks to Sadao Mazuka for sharing it with us!
Mama Lisa
2 Responses to "Japanese Dance to the tune of "Turkey in the Straw""
John Says:
September 1st, 2018 at 6:14 am

Thank You for that info,FYI in case you didn't know that dance appears in the Animated series Maria sama Ga Miteru (Maria Watches Over Us) first appearance is in Season 1 at the end of the School Festival, where some of the girls are dancing in a circle around a bonfire, it appears again in Season 3 OVA's (Summer) during the Lilian Girls Academy Sports Fest during Lunch Break, as Yumi and Sachiko join in the dance and you them switching partners as the dance goes along, as they join in the dance the song Oklahoma Mixer (Turkey In The Straw) is playing, then changes to another tune as the dance progress.

You probably find this series on most Anime Streaming services and also on DVD by Nozomi Entertainment from RightStuf Anime(www.rightstufanime.com).

As a side note, in the same episode I mentioned in the Relay race later in the episode the Can Can song appears as Background music as the racers are running on the track during the race.

Good Day.

Judith Says:
February 1st, 2021 at 5:25 am

In the early 1950s we did the Oklahoma Mixer during PE time in the auditorium on rainy days. We did it to Under the Bamboo Tree instead of Turkey in the Straw. This was at Jefferson Elementary school in Berkeley, California. It was a fun dance and I'm glad to see people still doing it.
Leave a Reply