Invitations to Kids Parties: Create the Mood + "Holding a Princess Party Part 2″
August 13th, 2006
The other Day I wrote about the importance of having a theme for a kid's birthday party. Once you've chosen your theme, it's time pick your invitations. The important part of choosing your invitations, and writing them out, is to play up your theme.
There are many sites on the internet that will tell you how to create your own invitations on your home computer. I chose to buy ours, since I felt that a Princess Party called for a more formal invitation. I also didn't have much time, and after all, invitations at the store only cost about $3.50 for a pack of 10.
Our invitations were made by Hallmark. Here's what they looked like…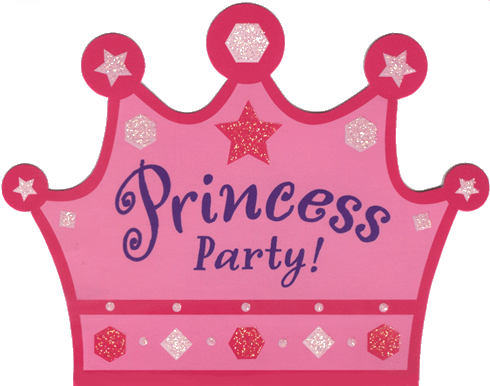 On the inside they say:
Princess
_____________ (Child's Name)
invites you
to attend
her royal celebration
on ________
at___________________ o'clock
at __________________________
____________________________
RSVP ______________________
In the section that says "at", I wrote The Royal Palace at + our address.
On the outside of the envelope I wrote each child's name as Princess + the child's name.
I also wrote at the bottom of the invitation, Dress in your favorite princess ball gown, if you'd like. (My daughter has several of these gowns, and I told parents that, if their daughters didn't have any of their own, they were welcome to use one of hers during the party.)
I can tell I had piqued the kids' and parents' curiosity when they called to R.S.V.P. All but one kid said they would come. Which was much better than I had expected given that our party was held in the summertime.
The important part of all this is to play up your theme, whatever it may be.
If you'd like to share any experiences you've had with planning kids parties, feel free to comment below.
Next: Decide what meal or snack you're going to serve at your child's party. If it's a snack, why not make it a tea party!
6 Responses to "Invitations to Kids Parties: Create the Mood + "Holding a Princess Party Part 2″"
Leave a Reply