How to Make a Chinese Lantern out of Construction Paper
September 30th, 2010
My daughter made a Chinese lantern in school last year.  Chinese lanterns are made out of paper and normally there is a light inside of them.  They're popular in China and Japan.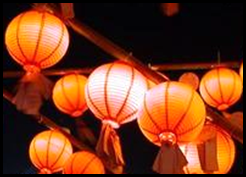 Here's how you make a Chinese Lantern out of construction paper:
1. Draw a picture in markers on a piece of 12 x 18" construction paper.  This is the picture my daughter drew on hers.  It's a few months old so the paper is a bit crumpled.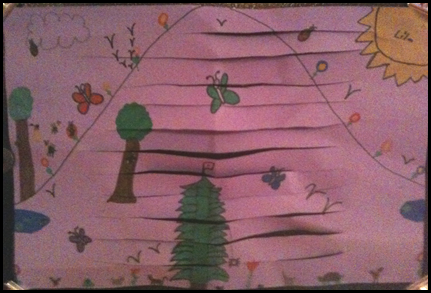 2. Fold the paper neatly in half and cut straight lines from the middle of the paper to about 2" from the end.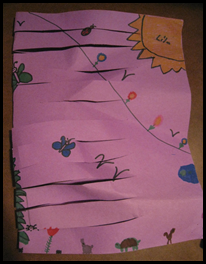 3. Curve the paper around into a cylindrical shape to make end meet end.  Staple the top and bottoms of the paper, to attach one side to the other.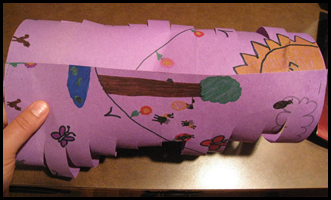 4. If you'd like you can make a little hole with a hole puncher at the top of the lantern and put a string through it and try it so you can hang it up.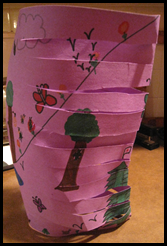 This one's a bit old, so you can tell it won't last forever.  But it is a nice little project to do with kids on a rainy day.
Enjoy!
Mama Lisa
Leave a Reply