Heritage Days in France & Europe (Les journées du patrimoine)
September 28th, 2020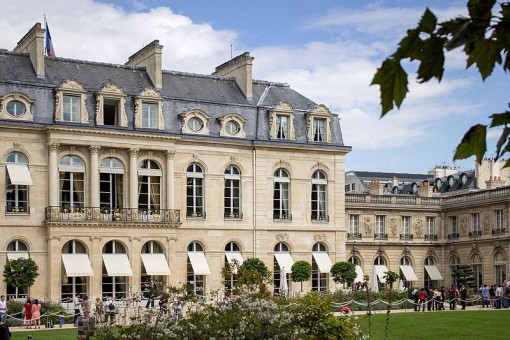 Heritage Day was started in France in 1984. At the time it was called "Open Days of Historic Monuments". Nowadays it's called Les journées du patrimoine (Heritage Days). It's a time to experience French culture.  It's a 2 day period when buildings, public or private, are open to the public when usually they are not. That doesn't mean it's free! Though public monuments that are run by the State and museums with the Musée de France label are free.
In 1991, most of Europe adopted the idea and now it's called Les Journées européennes du patrimoine (JEP) or European Heritage Days. European Heritage Days are annual national and international events, currently set up by more than fifty countries, on the model of the "Open Days of Historic Monuments" created in 1984 by the French Ministry of Culture. The event is very popular in Europe. In 2016, 12 million visitors attended one of the 26,000 activities offered by the 17,000 sites!
These heritage days are held every year on the third weekend of September.
These days are a privileged moment allowing people to visit their national heritage… monuments, churches, theaters, castles, and also private residences, banks, courts, prefectures, courthouses, town halls, chambers of commerce, etc., all kinds of buildings which are usually closed to the public or rarely frequented by them.
The most visited monuments in France are in Paris, in particular all the official places of government (Elysée Palace, ministries, Bourbon Palace, Luxembourg Palace). Scientific and industrial sites also open to the public.
Cities in other regions are not left out when it comes to presenting their cultural, industrial, architectural and historical heritage to the public. More and more private owners are embarking on this operation to present their heritage.
Since 1995, a general theme has been proposed highlighting an aspect of heritage. This year's theme is Heritage and Education: Learning Your Whole Life!
Image: By vostok 91 – Palais de l'Elysée, CC BY-SA 2.0.
Leave a Reply