Fantastical Photo
October 20th, 2011
I love this photo that Valerie Mellema took of La Pedrera in Barcelona, Spain.  She used Photoshop and a different picture of a log to make the texture in the sky.  It looks like a fantastical place in a kids book.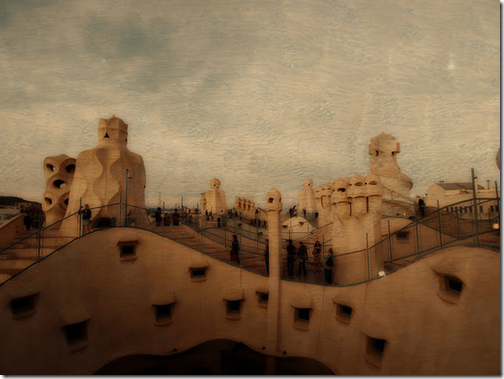 It could be fun to show this pic to a child and have them create a story about it.  What is this place?  What happens there?  Who lives or works there?
You can see more of Valerie's Photos on Flickr.
Enjoy!
Mama Lisa
Leave a Reply