Face, Faces, Funny Faces
January 31st, 2013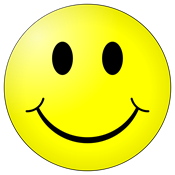 Jacquelyn Sherst sent me the following song and note:
"This is a song developed from a school in the USA. 

I am unsure of which state, but I heard it when I was very young an loved it."


Faces Faces Funny Faces

Faces, faces, funny faces
You make such a funny sight!
Pumpkins glowing in the night (Echo: with jingle bells).
Witches running, all in fright (Echo: with wooden block).
Ghosts flickering in the sky (Echo: tambourine)
Goblins making a pumpkin pie! (Echo: maracas or rattles).
Owls hooting, what a scare!
Who oo—-, Whoo-oo-oo,
Coyotes howling, tigers growling,
Cats a-prancing, Devils dancing,
Never can you tell what's behind those faces,
On Halloween night!
Many thanks to Jacquelyn for sharing this Halloween song with us!
Mama Lisa
Leave a Reply