Do you drink morning coffee?
June 2nd, 2011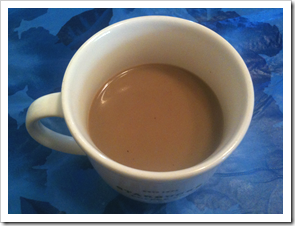 Over half of Americans drink coffee every morning… I'm one of them.  As a matter of fact, I'm sitting here right now waiting for my first cup to brew.  Mmmmm.. smell it?
Do you drink coffee every morning?  Or is there a different beverage of choice in your country?  Let us know in the comments below.  We're very curious!
My coffee's ready and I'm finally taking my first sip of the day… heavenly!
6 Responses to "Do you drink morning coffee?"
Leave a Reply