Do you drink morning coffee?
June 2nd, 2011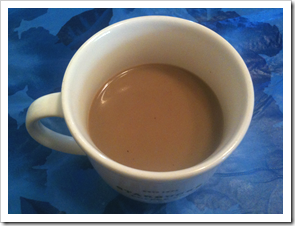 Over half of Americans drink coffee every morning… I'm one of them.  As a matter of fact, I'm sitting here right now waiting for my first cup to brew.  Mmmmm.. smell it?
Do you drink coffee every morning?  Or is there a different beverage of choice in your country?  Let us know in the comments below.  We're very curious!
My coffee's ready and I'm finally taking my first sip of the day… heavenly!
This article was posted on Thursday, June 2nd, 2011 at 8:08 am and is filed under Coffee, Cuisine, Recipes of the World. You can follow any responses to this entry through the RSS 2.0 feed. You can skip to the end and leave a response. Pinging is currently not allowed.
6 Responses to "Do you drink morning coffee?"
Leave a Reply