Cute Jack-o-Lantern Design for Young Kids
November 1st, 2010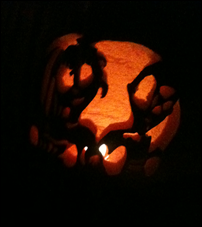 My neighbor Jennifer makes intricate Jack-o'-Lanterns for her four kids each year.  She lets them each choose a design and then she carves them out.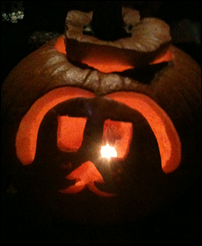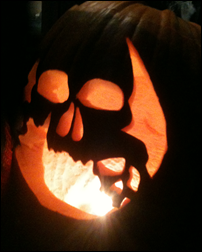 Of course, not everyone has the time or the skill to create jack-o-lanterns like this.  So, I particularly wanted to point out Jenn's youngest child's design pick.  He's 3 years old and his name is Michael.  Michael put his hand up to the pumpkin and asked Jenn to make an outline of his hand and said, "That's what I want!".  How cute!  This is something any of us could do.  Look how sweet it is…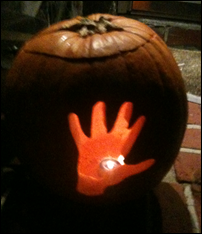 Thanks to Jenn for sharing her jack-o'-lantern's with us!
Enjoy!
Mama Lisa
Note: Another cute pumpkin idea for young children I saw this year at a friend's house.  It was a small pumpkin painted in bright colors (sort of using a drip method so you could still see the orange pumpkin underneath).  Then he glued on lots of sparkles.  It was awesome-looking and seemed easy to do with young kids. 
Leave a Reply