Creative Ideas for Kids: Fun with Post-It Notes
December 13th, 2010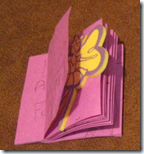 My daughter and her friends always come up with new creative ways to play with simple items.  The other day they asked me for a little post-it note pad that had been sitting in my kitchen draw for a year. 
The next time I saw it, they had turned it into a magazine for their Littlest Pet Shop (LPS) toys.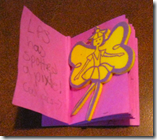 LPS toys are little animals about 2 inches tall.  My daughter and her friend have been coming up with epic stories around them for a couple of years now.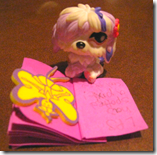 I think this is such a clever idea.  It shows how you can give inexpensive little items to kids and they can have hours of fun with them. Not everything has to be big and pricey.  It's a good thing to remember during this holiday season when so many are still suffering from the tough economic times.
Enjoy the Season!
Mama Lisa

This article was posted on Monday, December 13th, 2010 at 11:21 am and is filed under Arts and Crafts, Fun with post-it notepads. You can follow any responses to this entry through the RSS 2.0 feed. You can skip to the end and leave a response. Pinging is currently not allowed.
One Response to "Creative Ideas for Kids: Fun with Post-It Notes"
Lisa Says:
December 18th, 2010 at 3:40 pm

My daughter's friend said she also uses post-it notes to make TVs for her toys. I guess she draws a TV onto the paper and sticks it to a vertical surface. She also makes laptops by folding the sticky note in half so it makes the L-shape of a laptop.

With a little creativity, you can make most objects.
Leave a Reply