City Trees
April 28th, 2011
I received this note today from my nephew Alex with the picture below: "Here's my homework, I had to illustrate a poem, and I did City Trees, from your site. I thought you would like it."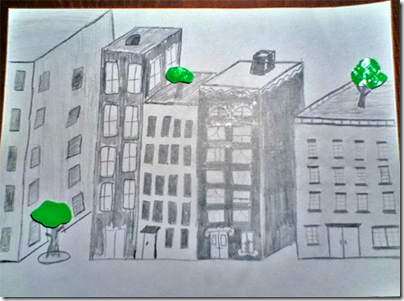 Thanks for sharing Alex!  That made my day.
xo (Aunt) Mama Lisa
This article was posted on Thursday, April 28th, 2011 at 9:42 pm and is filed under Arts and Crafts, English, Illustrations, Kids Drawings, Languages, Poems, Poems about the City, Poetry. You can follow any responses to this entry through the RSS 2.0 feed. You can leave a response, or trackback from your own site.
Leave a Reply