Cassava Root Vegetable Chips – Yummy… They're like Potato Chips.. but lighter and better!
March 6th, 2009
Joseph Banks Cassava Root Chips are an exotic and relatively healthy snack. Most important – they're delicious!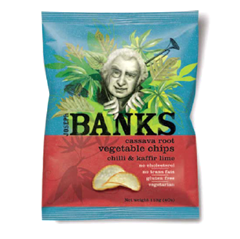 In the interest of full disclosure, I'll tell you straight out, these chips are sold by my friend's company. Also, I'm eating them right now and I'm going to have a hard time keeping myself from polishing them off before I'm done with this article – so it's a race against the clock. Finally, I must reveal that my husband is going to be very annoyed with me for finishing our supply. He's been begging me to let him have more, but I kept telling him to wait till I was done writing about them, since I needed samples for the post!
These chips are made from the cassava root (which is also known as yucca).
Cassava was first made known to Europeans by Sir Joseph Bank. He was a Victorian botanist who sailed the south seas in 1768 with Captain Cook. On the voyage he discovered a rich abundance of exotic plants, and the cassava root.
Tapioca also comes from cassava. You may have seen this root in the store. (Note to cooks: cassava cannot be eaten raw. Raw cassava is toxic.)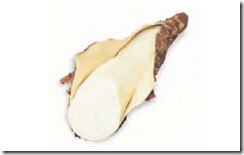 Cassava is eaten all over the world.
The variety of cassava used to make the Joseph Banks chips is grown on the fertile volcanic highlands of Java in Indonesia.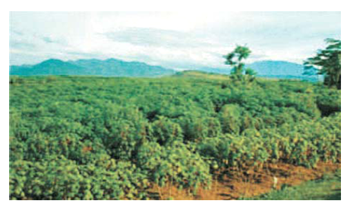 We sampled each of the 4 flavors the chips come in. The chip itself is basically like a lighter, less greasy potato chip. I'll try to describe what each flavor tastes like.
Original Sea Salt Flavor – These taste somewhat like normal chips – though they're seasoned with a very light spice flavor. These were my daughter's favorite.
Roasted Tomato – A light tomato-like flavor.
Cracked Pepper – These have a light peppery flavor with a slight sweet hint.  These are my favorite.
Chilli and Kaffir Lime – These chips have a light tomato taste and are a little spicy hot (too much so for my 7 year old daughter).  These are my husband's favorites – he loves spicy food!
Joseph Banks Cassava Root Chips are all lactose free, gluten free and contain no trans fats.
You can buy these chips at specialty stores like Food Emporium & D'Agostinos.
Now that the sampling is done, and almost all the chips are gone, I'd better go out to the store and buy more of these for my husband – or there will be a fight tonight!  He loves them!
Enjoy!
-Mama Lisa
9 Responses to "Cassava Root Vegetable Chips – Yummy… They're like Potato Chips.. but lighter and better!"
Leave a Reply