Birthday Cake Idea – Make a Number Cake for Your Child!
August 1st, 2008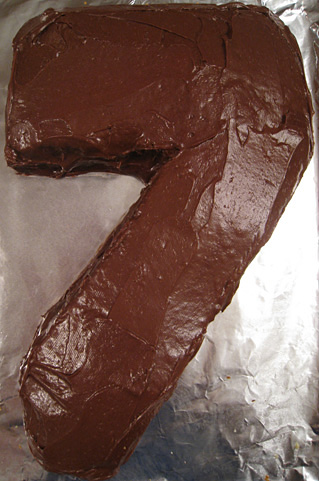 It's time for my daughter's birthday. She's turning 7 and she wanted a number 7 cake. It turned out to be pretty easy to make. You can choose any kind of cake you'd like to make. Prepare it as you would normally but bake it in a 9 x 13 inch rectangular cake pan. After it's cooled off, place it on a large tray or cookie sheet. If you're making a Seven Cake – cut out the seven as I did below.
1) First cut out a triangle on the left…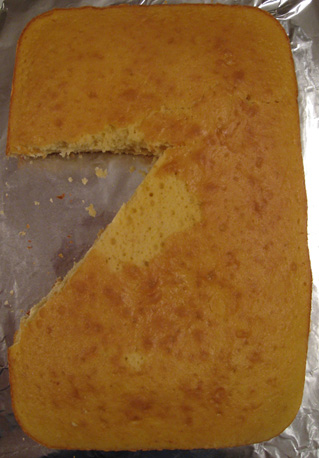 2) Then cut off the bottom right corner of the cake…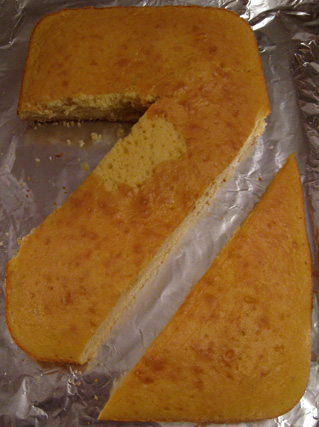 3) Then remove the bottom corner (you can put icing on it separately if you'd like)…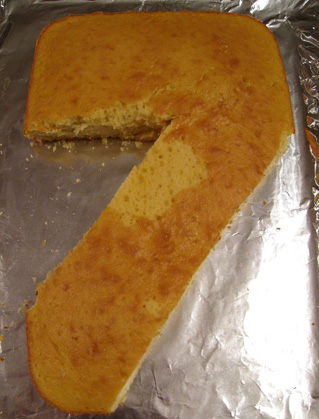 4) Put the icing on the cake…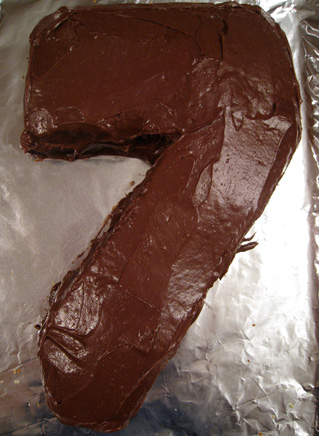 5) If desired, you can decorate the cake (or let your kids decorate it like I did)…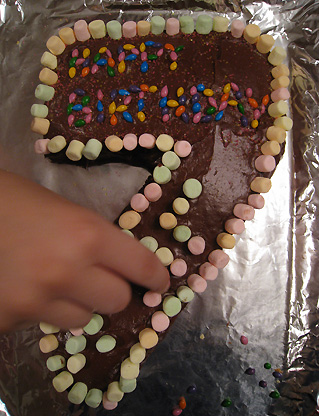 Then you have a finished cake!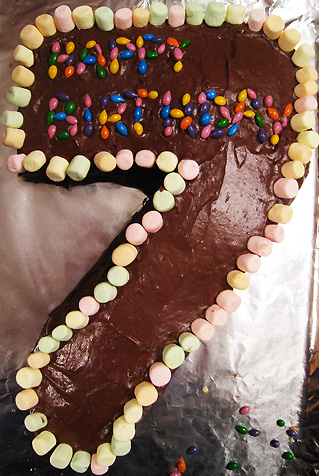 You can use different shaped pans depending upon what number you'd like to make. If you'd like, you can draw a template of the number using the backs of your pans and paper. Cut out the number on paper first then cut it out of the cake using the template you made.
Have lots of icing on hand – you'll need more then usual, since it's harder to ice cut cake. You might need to put thicker layers of icing to cover the cut portions neatly.
Happy Baking!
Mama Lisa
This article was posted on Friday, August 1st, 2008 at 10:55 pm and is filed under Australia, Birthday Cakes, Birthdays, Countries & Cultures, Desserts, Holidays Around the World, Kids Parties, Mama Lisa, Number Cakes, Parties, Recipes of the World, United Kingdom, USA. You can follow any responses to this entry through the RSS 2.0 feed. You can skip to the end and leave a response. Pinging is currently not allowed.
28 Responses to "Birthday Cake Idea – Make a Number Cake for Your Child!"
Leave a Reply