Apple Picking + An Apple Pie ABC Nursery Rhyme
September 29th, 2006
September and October are great months to go apple picking. We brought our children earlier this month. For the first time, we went to an orchard with dwarf apple trees. This meant it was very easy for our 5 year old daughter to pick apples from the lower branches. So if you go with young children, you might want to see if you can find an orchard that has at least some dwarf apple trees.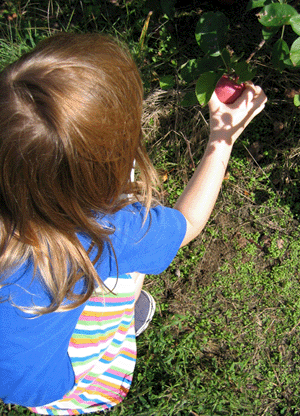 When we got home we made an apple pie of course! Here's an apple pie nursery rhyme you can share with kids (and adults too) when eating your apple pie…
A Was an Apple Pie

A was an apple pie,
B bit it,
C cut it,
D dealt it,
E eat it,
F fought for it,
G got it,
H had it,
I inspected it,
J jumped for it,
K kept it,
L longed for it,
M mourned for it,
N nodded at it,
O opened it,
P peeped in it,
Q quartered it,
R ran for it,
S stole it,
T took it,
U upset it,
V viewed it,
W wanted it,
X, Y, Z, and ampersand
All wished for a piece in hand.
Next I'll post my scrumptious Apple Pie recipe!
-Lisa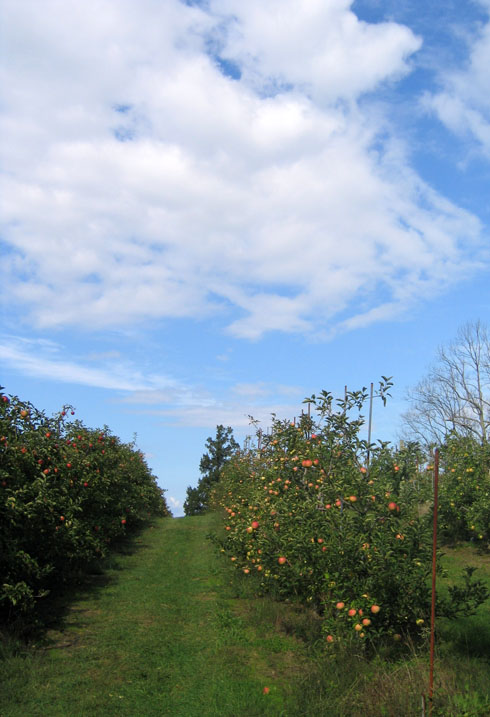 One Response to "Apple Picking + An Apple Pie ABC Nursery Rhyme"
marie lilienström Says:
March 5th, 2007 at 5:18 am

marvellous rhyme! you inspire me to try make some of my own!
Leave a Reply