A Poem called The Swing
August 5th, 2014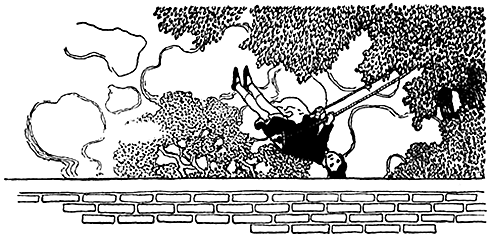 "The Swing" is a poem that describes something all kids have thought of while swinging… What if I went really high up on the swing? What would I see?
You can read "The Swing" below and listen to a wonderful recording of it. It was recited by a boy named Willy. 
The Swing
by Robert Louis Stevenson

How do you like to go up in a swing,
Up in the air so blue?
Oh, I do think it the pleasantest thing
Ever a child can do!

Up in the air and over the wall,
Till I can see so wide,
Rivers and trees and cattle and all
Over the countryside-

Till I look down on the garden green,
Down on the roof so brown-
Up in the air I go flying again,
Up in the air and down!


Recited by Willy
Enjoy!

Mama Lisa
This article was posted on Tuesday, August 5th, 2014 at 1:16 pm and is filed under Australia, Countries & Cultures, England, English, Languages, MP3's, MP3's of Poems, Poems, Poems about Childhood, Poems about Children, Poetry, Poets, Recordings, Recordings of Poems, Robert Louis Stevenson, USA. You can follow any responses to this entry through the RSS 2.0 feed. You can skip to the end and leave a response. Pinging is currently not allowed.
Leave a Reply