24 Hours on a Dairy Farm
September 7th, 2007
This past summer we took a trip to Pennsylvania with our kids. Our first stop was at a dairy farm in a town called Paradise. The farm had about 40 cows and grew corn to feed them.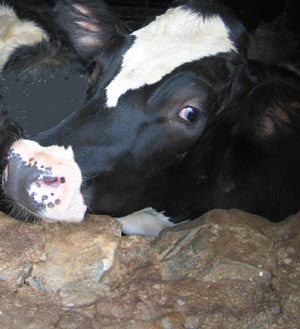 We each got to milk a cow – which was a weird experience. It's something I've never done before. My son was particularly good at it – so I told him that maybe he should leave his video games behind and go and live on a farm! Just kidding of course!
The farmers normally use machines for milking. That way they get 4-5 gallons of milk out of each cow per day, as opposed to 1+ gallon per day if they milked the cows by hand into a bucket.
Most of the milk on the farm we visited is sent to Land O' Lakes to make butter and to Hershey's to make chocolate. That was interesting to find out, as later in our trip we were going to Hershey's.
The farmer gave us a tour of the whole farm and talked about his crops. It was interesting to hear about how his whole life revolves around the weather – much more than for people living in the suburbs or a city. Yet he does use modern conveniences in that he uses high speed internet access to find out what the weather reports are. (He also uses artificial insemination to propagate his herd – rather than have a bull on site – which can be dangerous.)
On the tour, we all got to pick an ear of corn and to later feed it to the cows. The cows eat the whole thing: the corn, the corncob, the leaves and the silk. We learnt that cows have four stomachs for digesting – that's why they can eat such tough food (that we can't digest) like grass and corncobs.
Our kids got to feed two week old calves with very large bottles of milk. The calves are already pretty large at that age. So they need a lot of milk.
We slept in guest rooms in a special section of the farmer's house. The next morning, all of the guests had breakfast together. We had raw, un-pasteurized milk – straight from the cows. I've never had milk that tasted so fresh and creamy! (It was recommended by the farmer that pregnant women and infants didn't drink it.) They also served homemade yogurt, fresh sausage, scrambled eggs (the eggs came from the poultry farmer next door) and peach cobbler.
I think this was a great experience for the kids, while interesting and enjoyable for us adults. I'd recommend a trip like this for anyone. It gave the kids another perspective on the world, while being hands-on fun. It's nice when vacations can be restful, yet open the mind to other possibilities in life!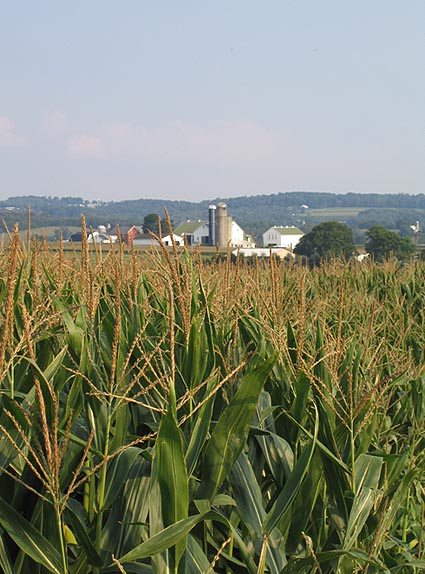 8 Responses to "24 Hours on a Dairy Farm"
Leave a Reply