100 Ways to Be Kind to Your Child
March 14th, 2013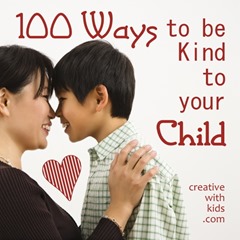 Here's a great list of 100 Ways to Be Kind to Your Child. 
Because kindness starts at home!
Love,
Mama Lisa
This article was posted on Thursday, March 14th, 2013 at 10:00 am and is filed under Australia, Canada, Countries & Cultures, England, English, Languages, Parenting, USA. You can follow any responses to this entry through the RSS 2.0 feed. You can leave a response, or trackback from your own site.
Leave a Reply