Kahuli are called tree-shells in English. They're snails that make noises like crickets.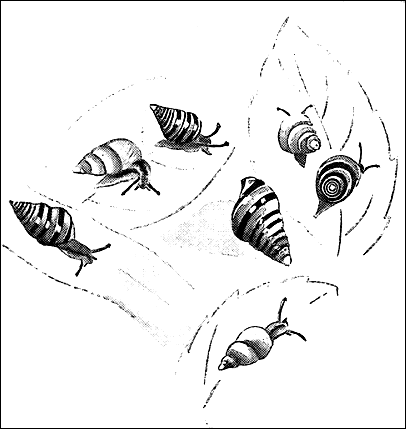 Kahuli aku
(Mele Kahuli)
Trill Afar
(Song of the Tree-shell)
Children's Song
Children's Song
Kahuli aku,
Kahuli mai,
Kahuli lei ula,
Lei akolea.

Kolea, kolea,
Ki'i ka wai,
Wai akolea.
Trill a-far,
Trill a-near,
A dainty song-wreath,
Wreath of the akolea fern.

Kolea, Kolea,
Fetch me some dew,
Dew from the pink akolea fern.
Notes
Kahuli are called tree-shells, which are snails (pictured) that make noises like crickets.
Akolea is a type of long growing fern
Kolea is a red-breasted bird of the plover family