This is the Hina Matsuri Song. Hina means doll and matsuri means festival, so Hina Matsuri (雛祭り) is literally Doll Festival (also called Girls' Day). There's a tradition in Japan of displaying special dolls for Hina Matsuri on a tiered stand. The two most important dolls to display are the Emperor and Empress. Girls also dress up specially on this day in their best kimonos. Some girls will dress up like the dolls and have little parties.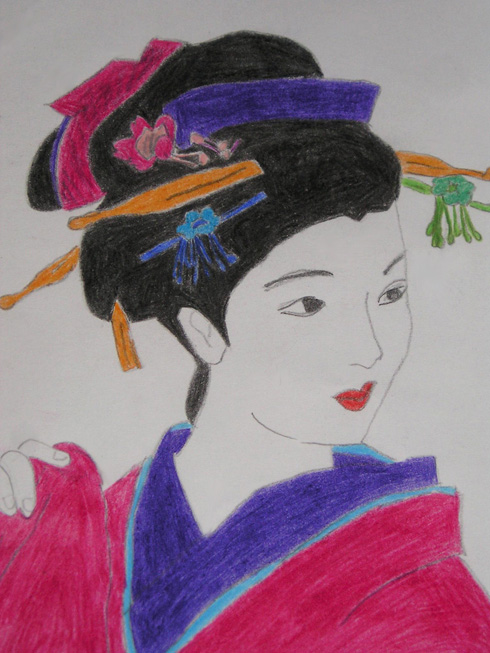 Happy Dolls Festival
Hina Matsuri Song
Hina Matsuri Song

Let's light the lanterns on the tiered stand.
Let's put peach blossoms on the tiered stand.*
Five court musicians are playing flutes and drums.
Today is a happy Dolls' Festival.
Notes
Sadao Mazuka wrote this line as, "Let's put peach blossoms in the flower vase."

Transliterated Japanese

Akari wo tsukemasho bonbori ni
O hana wo agemasho momo no hana
Gonin bayashi no fue daiko
Kyou wa tanoshii hina matsuri

*****
Here's the computerized text: (we apologize if it doesn't display properly on your screen):

うれしいひなまつり

あかりをつけましょ ぼんぼりに
  お花をあげましょ 桃の花
  五人ばやしの 笛太鼓
  今日はたのしい ひな祭り

*****

If you'd like to read more about Hina Matsuri or the Doll Festival, there's a post about it on Mama Lisa's World Blog. Click the link to read all about it. Or you can read more about the Origin of Hina Matsuri in a later blog post.

Many thanks to CM2 (5th grade) students, St-Ambreuil (71), France, school year 2008-2009, for singing this song for us also and for the wonderful illustration!
Sheet Music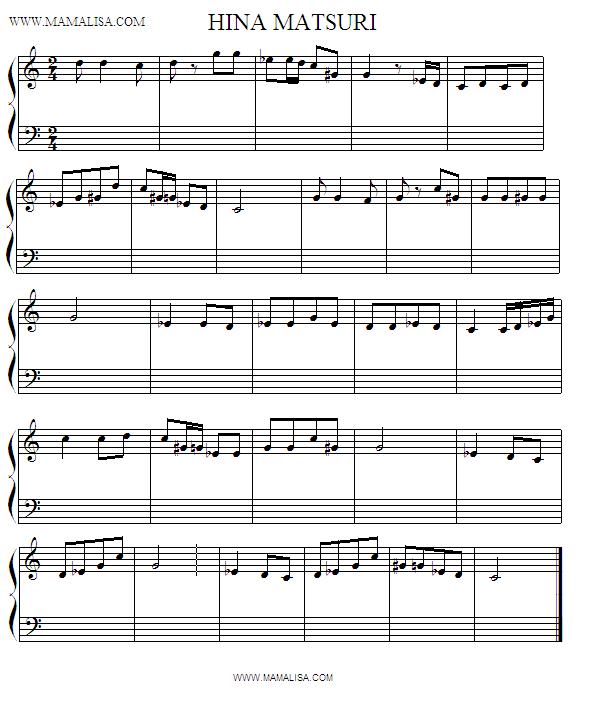 Thanks and Acknowledgements
Many thanks to Monique Palomares for creating the midi music. Thanks also to Petter Mæhlum for the transliteration. Thanks to Sadao Mazuka for helping with this song.
Arigato gozaimasu!