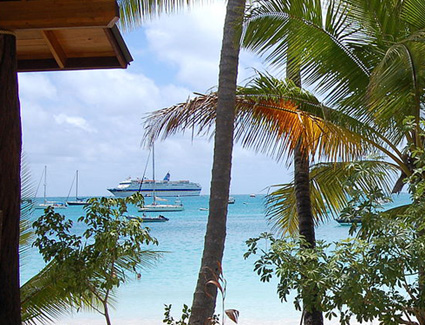 Vaka seke ifo
The Ship's Arrived
Traditional Song
Traditional Song
A fia fi e malino de tai
Touy foki o kilo polo aki
Denei de vaka e seke ifo
Fola ou inaghe

Taou imou kilo foki moa mai
O kitea dogou mata gode taghi
Denei de vata e seke ifo
Fola ou inaghe
One evening, the sea is calm.
Watching, I'm leaving,
There, the ship's arrived.
See you soon and good bye.

Lovers look at the ocean.
Look at my eyes, they're full of tears.
The ship's arrived.
See you soon and good bye.

Notes
Here's a Melanesian song. (Melanesia = New Caledonia + The Loyalty Islands : Maré, Lifou, Ouvéa and Ile des Pins). It's a song well-known by children and by parents too, who sing it whenever there's a great celebration (even if the lyrics are a little sad).

Comments
Iaai is in the Austronesian / Melanesian family of languages. Alternate names for the Iaai language are Iai and Yai. Iaai is mainly spoken in New Caledonia and the Loyalty Islands.

Thanks to Léon Paweme for singing this song for Mama Lisa's World!
Sheet Music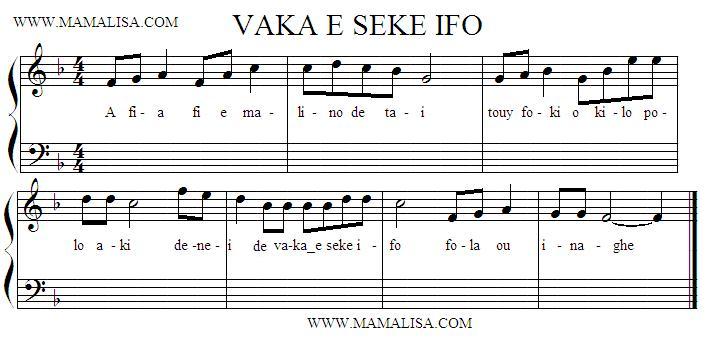 Thanks and Acknowledgements
Many thanks to Léon Paweme for contributing this song.

Photo: Cropped view of the entrance to the Hotel Kou-Bugny's beachfront bar and restaurant facing Kuto Bay, on the Isle of Pines, New Caledonia. The cruise ship in the background is the Pacific Sun. Taken by Bahnfrend.
Oleeti!