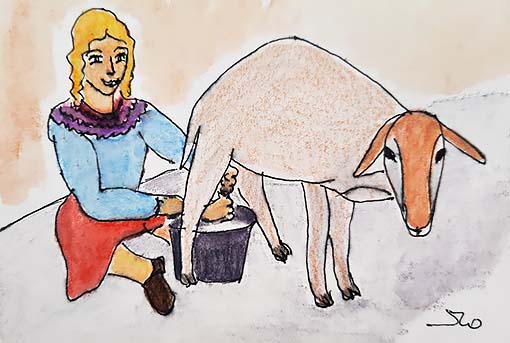 Sigga litla systir mín
My Little Sister Sigga
Nursery Rhyme
Nursery Rhyme
Sigga litla systir mín,
situr úti á götu.
Er að mjólka ána sín,
í ofurlitla fötu.
My little sister Sigga
Is sitting on the street.
She is milking her sheep
In a tiny little bucket.
Thanks and Acknowledgements
Many thanks to Sigrid Roloff for contributing and translating this nursery rhyme.

Illustration by Monique Palomares.
Takk fyrir!