Here's the French poem "Le chat" by Guillaume Apollinaire (1880 – 1918) from his book called "The Bestiary".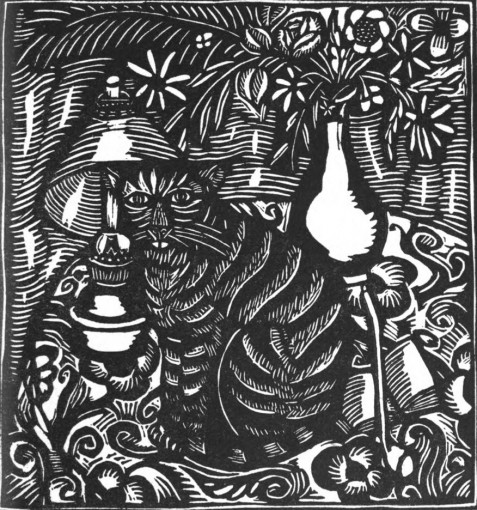 Je souhaite dans ma maison :
Une femme ayant sa raison,
Un chat passant parmi les livres,
Des amis en toute saison
Sans lesquels je ne peux pas vivre.
I'd like in my house:
A sane woman,
A cat passing among the books,
Friends in every season
Without which I can not live.

Thanks and Acknowledgements
Translated by Mama Lisa.