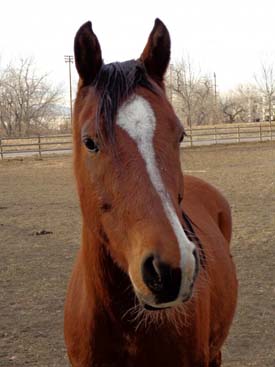 Afi minn fór á honum Rauð
My Grandpa Went on His Horse Red
Nursery Rhyme
Nursery Rhyme
Afi minn fór á honum Rauð
eitthvað suður á bæi.
Að sækja bæði sykur og brauð,
sitt af hvoru tagi.
My grandpa went on his horse Red
Somewhere south of town.
He wanted to get some sugar and bread.
A little of both.
Thanks and Acknowledgements
Many thanks to Sigrid Roloff for contributing and translating this nursery rhyme.
Takk fyrir!