Here's an American version of "Little Miss Muffet." However, the British version is better known in the USA.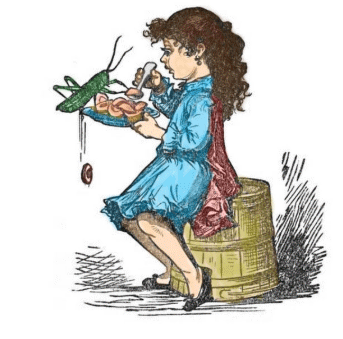 Little Miss Tucket Sat on a Bucket
Little Miss Tucket
Sat on a bucket,
Eating some peaches and cream.
There came a grasshopper
Who tried to stop her,
But she said,
"Go away, or I'll scream."

Based on the video below, it seems this rhyme is known in India.
Please
let us know
if you think this video has been taken down by YouTube.
Thanks!