What kid can resist spinning around and around in circles until they get so dizzy that they fall down?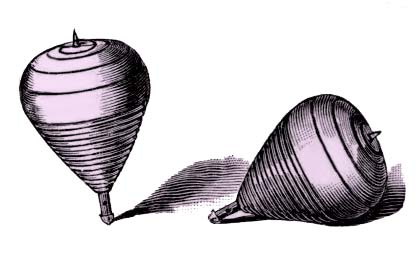 When I spin round without a stop
And keep my balance like the top,
I find that soon the floor will swim
Before my eyes; and then, like him,
I lie all dizzy on the floor
Until I feel like spinning more.
Notes
Written by Frank Dempster Sherman.