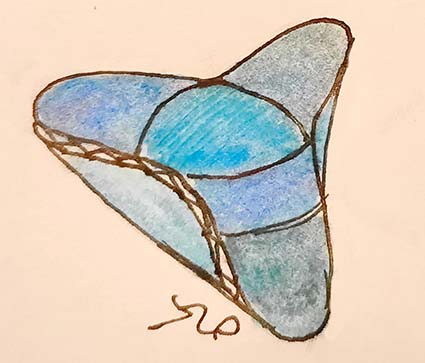 Children's Song
Children's Song
El meu capell té tres puntes,
tres puntes té el meu capell.
Si no tingués les tres puntes,
no seria el meu capell.
My hat has three corners,
Three corners my hat has,
If it hadn't three corners,
It wouldn't be my hat


Sheet Music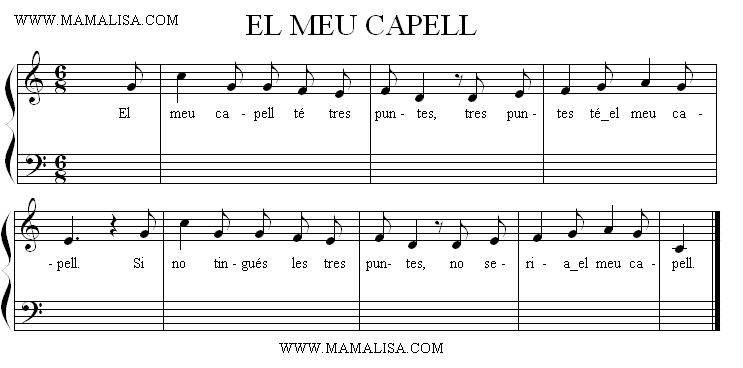 Thanks and Acknowledgements
Contribution and illustration: Monique Palomares
Moltes gràcies!