Children sing this song in school...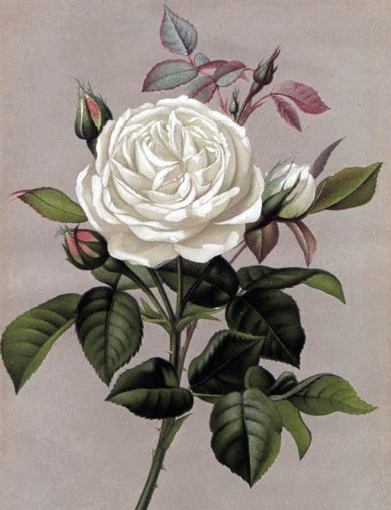 الوردة البيضاء

The White Rose
Children's Song
Children's Song
الوردة البيضاء
آني ورده بيضه شكلي جميل
ما احلى جمالي لمن أميل
ياصغار ياكبار أشربو الحليب
للصحه لقوة أسألو الطبيب
أشرب على مهلك وأذكر الألـه
لازم تشكر ربك أبداً أبداً ماتنساه
I am a white rose, my shape is beautiful.
What a beautiful beauty when swaying
Hey children, hey adults, drink milk
For health, for power, ask the doctor.
Drink slowly and mention God
You must thank God and never, never forget him.

Notes
Pronunciation:

Ani wer-duh bei-vah she-kli ja-mil
Ma-ah hila ja-mah-li leh-men a-mil
Yahl-sil ra yah-ki bar ish-la bul ha-lib
lil-sa hah lil-oh wah es al-o-pa bib
Esh-lab ahai-la meh lek wuf-go-li ih-la
lah-zin tish-ko rap buk a-bo-den a-bo-den ma-ten-sah

Many thanks to Ahmed Jewad for sharing the recording!

A video of "The White Flower" - the full (long) version...
Please
let us know
if you think this video has been taken down by YouTube.
Thanks!
Sheet Music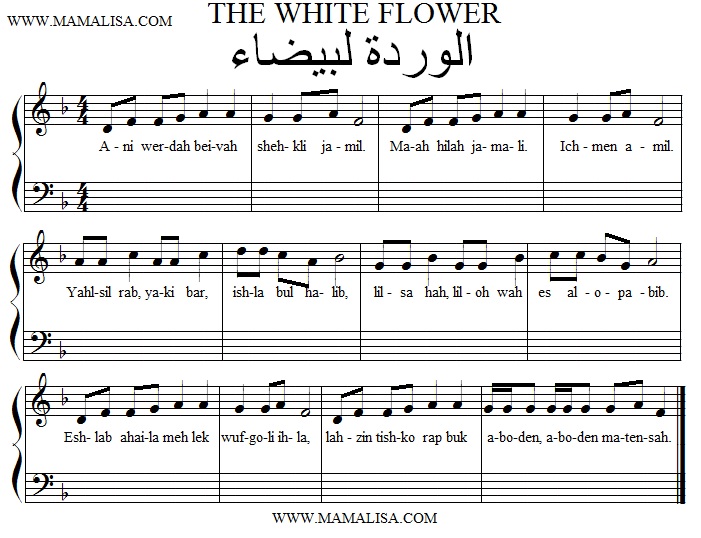 Thanks and Acknowledgements
Many thanks to Ahmed Jewad (Ahmed Albabili) for sharing this song, for the pronunciation and the English translation. Ahmed has a Facebook Group called Learning English "Ask and We Shall Answer". Ahmed is also involved with the English Improvement Center.

Image: Rose 'Coquette des Blanches' (Lacharme 1871), illustration from the "Journal des roses" (June 1885).