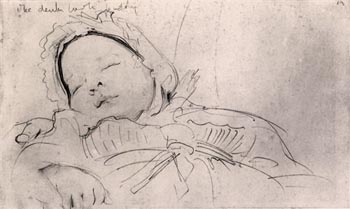 Αγια Μαρίνα τζιαι κυρά
Saint Marina, Maiden
(Cypriot Greek)
(English)
Αγια Μαρίνα τζιαι κυρά
που ποκοιμίζεις τα μωρά
ποτζοίμησ' το κορούδιν μου
το πκιο γλυτζύν τραούδιν μου

τζ ύπνε που παίρνεις τα μωρά
πάρε τζι' εμέναν τούτο
Μικρόν-μικρόν σου το 'δωκα
μεάλον φέρε μου το

Επάρ' το πέρα, γύρισ' το
τζαι στράφου πίσω φέρ' μου το
Να δει τα δέντρη πως αθθούν
τζιαι τα πουλιά πως τζοιλαδούν

Πως σχαίρουνται, πως πέτουνται
τζιαι πάσιν πέρα τζι' έρκουνται
Να δει του Μάη τραντάφυλλα
τ' Αούστου μήλα κότζινα

τζι α Παναγία Δέσποινα
που ποτζοιμίζεις τα μωρά
νάννι ναννά ναννούδκια του
τζι' ύπνον εις τα μματούδκια του

Saint Marina maiden
Who lulls babies to sleep
Lull my baby too
To my golden song.

Oh sleep, you take the babies,
Take this baby from me
So little, so small, I give it to you,
Bring it back older.

Take it away, give it back,
Return and bring it back to me
To see the trees by the river
And the birds sing.

The birds that sing, their chirping song
They come and go
To see May roses
And August apples.

O Lady Mary, O blessed lady
Who lulls the babies to sleep,
Nanni nanna nannouthia,
And lets sleep fall upon her baby's eyes.
Notes
Pronunciation

Agia Marína tziai kyrá
pou pokoimízeis ta mo̱rá
potzoími̱s̱' to koroúdin mou
to pkio glytzýn traoúdin mou

tz ýpne pou paírneis ta mo̱rá
páre tzi' eménan toúto
Mikrón-mikrón sou to 'do̱ka
meálon fére mou to

Epár' to péra, gýris̱' to
tzai stráfou píso̱ fér' mou to
Na dei ta déntri̱ po̱s aththoún
tziai ta pouliá po̱s tzoiladoún

Po̱s schaírountai, po̱s pétountai
tziai pásin péra tzi' érkountai
Na dei tou Mái̱ trantáfylla
t' Aoústou mí̱la kótzina

tzi a Panagía Déspoina
pou potzoimízeis ta mo̱rá
nánni nanná nannoúdkia tou
tzi' ýpnon eis ta mmatoúdkia tou

Notes on Pronunciation:

The accents on the letters show where the stress falls.

G before i, y, and e sounds like "y" in "you".
G before a, o, u, r and l sounds like "g" in "give", but is pronounced with a gargling sound.

tz = ch
ai = e (as in "bed")
oi = ee
ei = ee
ou =oo
o = "o" (as in "rob")
nt = nd
th sounds like the "th" in "thick".
d sounds like the "th" in "this".


Thanks and Acknowledgements
Translation by Mama Lisa.

We welcome help fine-tuning the translation. Please email me if you would like to help. Thanks! Mama Lisa

Image: Jack Millet as a Baby (1888), John Singer Sargent