This is a "welcome dance" song that's sung as a call-and-response.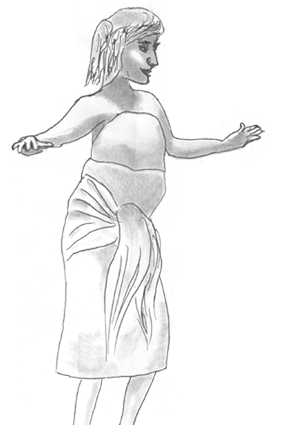 Fanga Alafia
Hello, Welcome
Welcome Song
Welcome Song
Fanga alafia,
Ashe, ashe.
Call: Hello, welcome.
Response: Ashe, ashe.

Notes
Further explanation of the lyrics...

Yoruba Words

Alafia: A greeting, like hello with the meaning of "good health" or "peace" (like "shalom"). Alafia is a type of traditional welcome dance.
Fanga: A traditional welcome dance. It's often misspelled as "funga".
Ashe: (Pronounced "ah-shay") The Yoruba believe "ashe" is a basic force emanating from the Creator that unites all living and non-living things. Some translate it as "amen" (although that word has more western connotations).


Sheet Music

Thanks and Acknowledgements
Thanks to Monique Palomares for the illustration.
Ese!