Purabi sent this rhyme with the note: "This rhyme is very popular among the children in Bangladesh. Luckily i found the rhyme with Bengali letters. I did the English translation."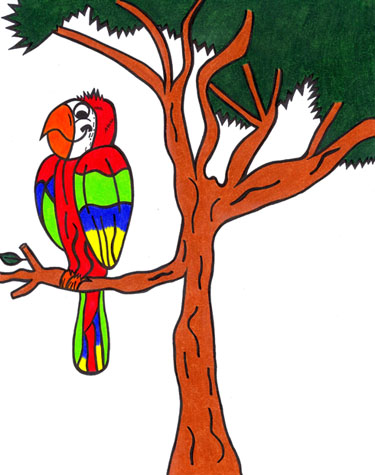 The Parrot is on the Custard-Apple Tree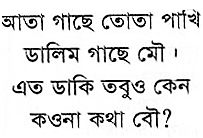 The parrot is on the custard-apple tree
While on the pomegranate tree is the bee.
Calling the bride for so long
But why don't you speak out thee?
Notes
Transliteration

Ata gaache tota pakhi
Dalim gaache mou.
Eto daki tobuo keno
Kouna kotha bou?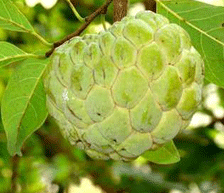 Comments
The photo is a picture of a custard-apple.

Thanks and Acknowledgements
Many thanks to Purabi Khisa for contributing and translating this rhyme!

Many thanks to Gracie Gralike for the illustration.
Dhonnobad!