En avant, madame du sergent
Forward, Mrs. Sergeant
Chanson enfantine
Children's Song
En avant, madame du sergent,
Faites un pas madame du soldat,
Sur un pied madame du troupier,
Faites un tour madame du tambour.
À cheval madame du général,
Et hors d'ici madame du conscrit.
Forward, Mrs. Sergeant,
Take a step, Mrs. Soldier,
On one foot, Mrs. Private,
Turn around, Mrs. Drummer.
On horse, Mrs. General,
And out of here, Mrs. Draftee.

Many thanks to Edit' Dupont for contributing and singing this song for Mama Lisa's World.
Sheet Music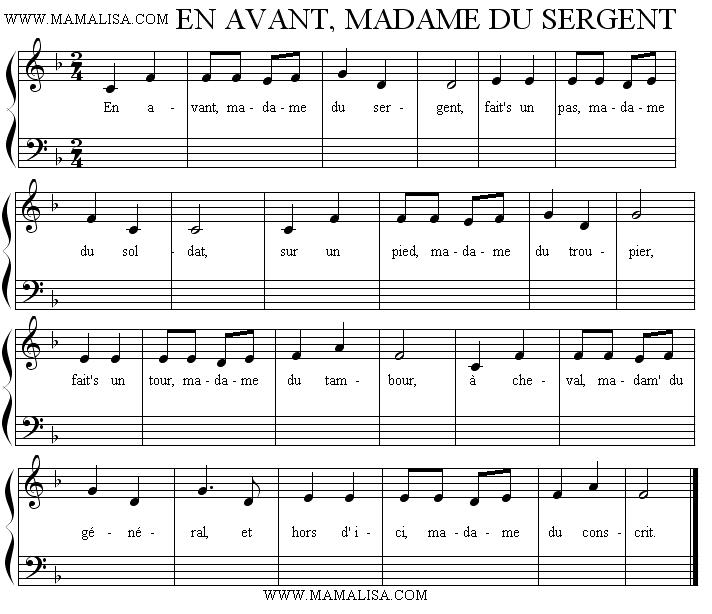 Thanks and Acknowledgements
Translated by Monique and Lisa.
Merci beaucoup!