Tous les matins, devant la gare
Every Morning in Front of The Station
Chanson enfantine
Children's Song
Tous les matins, devant la gare
Les petites locos* se mettent en rang
Le mécanicien tire sur la barre
Toutt toutt, tchch tchch
Elles partent en avant.
Every morning, in front of the station
The little locomotives get in a line
The engineer pulls the handle
Toot toot, tchch tchch
They all go forward.
Notes
*"Loco" (singular) is short for "locomotive".

Many thanks to Edit' Dupont for contributing and singing this song for Mama Lisa's World.
Sheet Music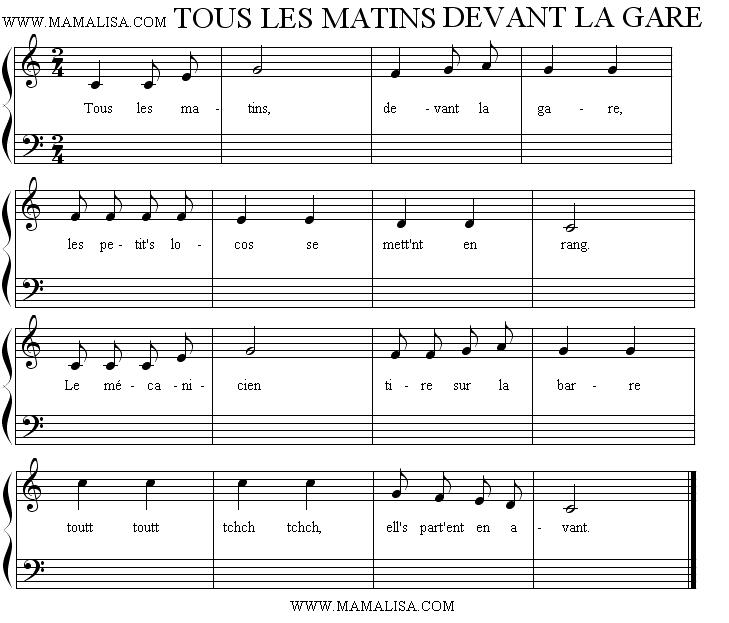 Thanks and Acknowledgements
Translation: Monique Palomares and Lisa Yannucci.
Merci beaucoup!