Petit écureuil
Little Squirrel
Petit écureuil
Le soleil dans l'œil
Queue de feu fourrée
Où est donc ton nez ?
Little squirrel
The sun in its eye
Fluffy fire-like tail
Where is your nose?

Sheet Music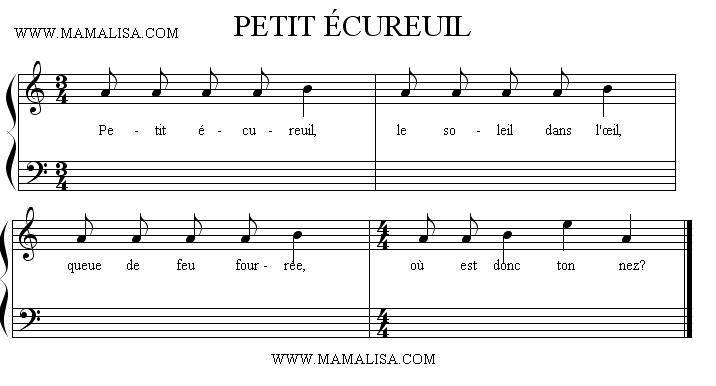 Thanks and Acknowledgements
Many thanks to Edit' Dupont for contributing and singing this rhyme for Mama Lisa's World.
Merci beaucoup!