Nostradamus avait prédit
Nostradamus Predicted
Nostradamus avait prédit que les dindons iraient tout nus.
Je vois sur toi de beaux habits
Nostradamus a donc menti !
Nostradamus had predicted that turkeys would go naked.
I see you wear beautiful clothes
So Nostradamus lied to us!

Sheet Music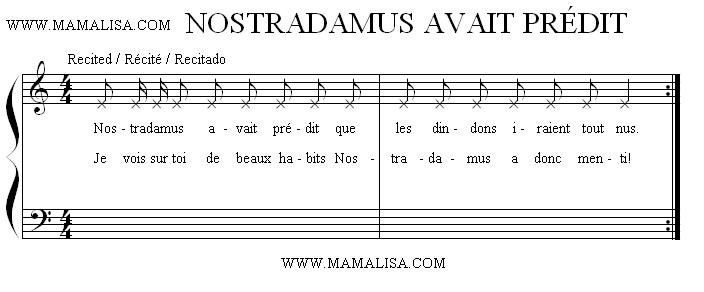 Thanks and Acknowledgements
Many thanks to Edit' Dupont for contributing and reciting this round for Mama Lisa's World. Translation: Monique Palomares.
Merci beaucoup!