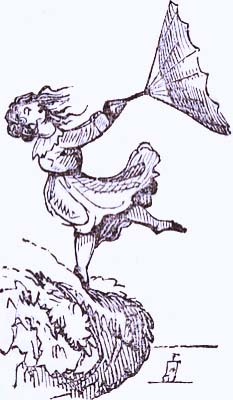 C'est le vent du large
The Wind of the Open Sea
Badaboum, baboum, baboum boum
Badaboum, baboum baboum
C'est le vent du large qui chante
Annonçant la pluie pour demain
Il nous dit la mer est méchante
Mais poursuis toujours ton chemin
Oh oh oh oh
Oh oh oh oh.
Badaboom, baboom, baboom boom
Badaboom, baboom baboom
It's the wind of the open sea that's singing,
Forecasting rain for tomorrow,
It tells us the sea is so wicked
But always pursue your path,
Oh oh oh oh
Oh oh oh oh.

Sheet Music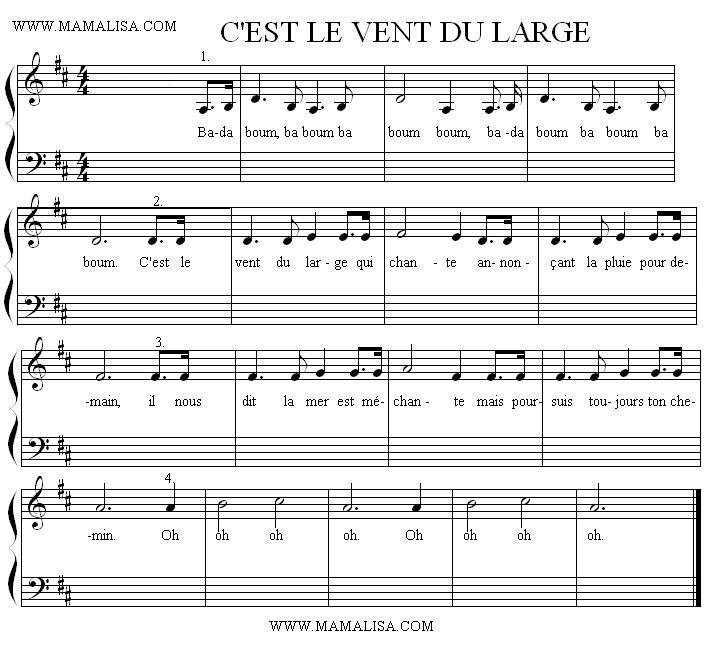 Thanks and Acknowledgements
Many thanks to Edit' Dupont for contributing and singing this song for Mama Lisa's World. Translated by Monique and Lisa. Image edited by Lisa.
Merci beaucoup!