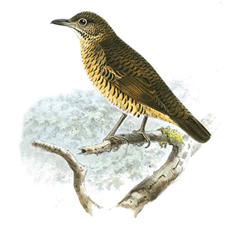 Chutam battichcha
Small Bird Saw a Small Fruit
Nursery Rhyme
Nursery Rhyme
Chutam battichcha
Dan gediyak dekka
Tippi tippi gawa
Chuti hoten anna
Chutta chuta kewa
Bandigediya piruna
Amma langata diwwa.
A small bird saw a small fruit
Called "Dan" and
Shouted "Tippi Tippi".
Then ate it
With its beak
And filled its tummy
And ran to mother.
Thanks and Acknowledgements
Many thanks to Varuni Upeka for contributing and translating this song.
Stuti!