Mardi Gras est mort
Mardi Gras is Dead
Chanson pour sauter à la corde
Jump Rope Song
Mardi Gras est mort
Il faut l'enterrer
Sa femme qui pleure
Faut la consoler
En une, en deux, en trois,
Saute Mardi Gras.
Mardi Gras is dead,
We must bury him.
His wife is crying,
We must comfort her.
In one, in two, in three,
Jump, Mardi Gras!

Many thanks to Edit' Dupont for contributing and singing this song for Mama Lisa's World.
Sheet Music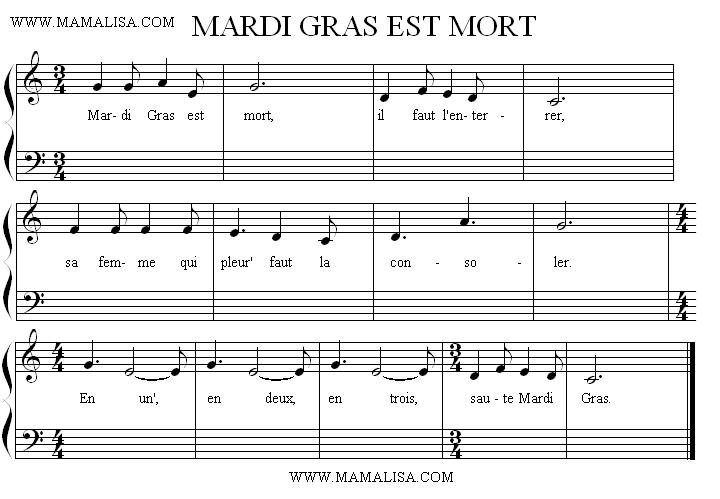 Thanks and Acknowledgements
English Translation is by Monique Palomares.
Merci beaucoup!