This song takes place during The Hundred Years' War. It's about how Charles VII, the Dauphin prince, inherited the kingdom of France upon his father's death in 1422. At that point, the kingdom had been mainly reduced to the towns of Vendôme, Bourges, Orléans, Cléry and Beaugency. The rest of the kingdom was occupied by England and its allies.

This song dates back to the 15th or 16th century. It's sung to the tune of the church bells at the Trinity Church in Vendôme, France.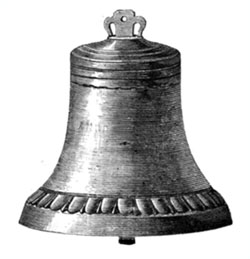 Le carillon de Vendôme
The Chimes of Vendôme
Mes amis que reste-t-il
À ce Dauphin si gentil ?
Orléans, Beaugency,
Notre Dame de Cléry,
Vendôme, Vendôme !
My friends, what's left
For a Dauphin* prince who is so nice?
Orléans, Beaugency,
Notre Dame de Cléry,
Vendôme, Vendôme !
Notes
*The heir of France's throne is called the Dauphin, usually it's the king's eldest son.
Comments
"The author of the Carillon de Vendôme song isn't known. There is an interesting article in French from Vendôme's tourist board that talks about it." -Monique


Sheet Music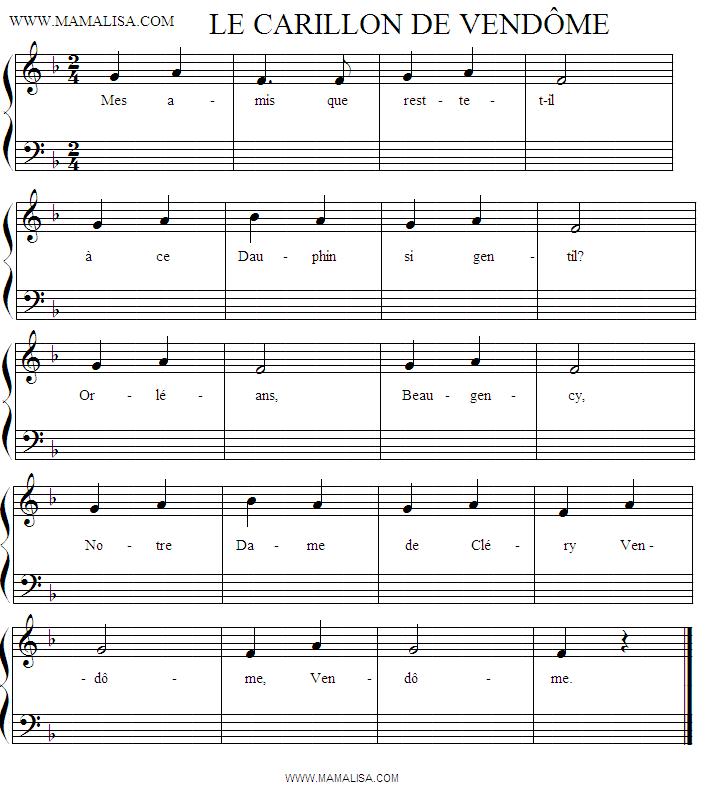 Thanks and Acknowledgements
Many thanks to Monique Palomares for contributing and translating this song (with Mama Lisa), for the midi and the sheet music.
Merci beaucoup!