Father's Day Traditions Around the World
June 9th, 2016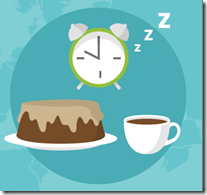 In America, we celebrate dad on the 3rd Sunday of June by treating him to his favorite meal or spending quality time doing something he loves. But that's not the case in every country. Every culture has their own ways to show appreciation to their fathers. For example, in South Africa families go fishing or on a picnic, and in Mexico dads run in a city-wide race and then enjoy a big feast.
To help you learn more about how father's are celebrated around the world, Personal Creations created this infographic. It shares how to say "Happy Father's Day" in ten different languages, as well as traditions unique to each different country. Maybe it'll inspire you to do something different for your dad this year!

This article was posted on Thursday, June 9th, 2016 at 3:55 pm and is filed under Countries & Cultures, Customs and Traditions, Fathers Day, Finland, Germany, Holidays Around the World, Nepal, New Zealand, Russia, South Africa, Thailand, USA. You can follow any responses to this entry through the RSS 2.0 feed. You can leave a response, or trackback from your own site.
Leave a Reply