July 10th, 2011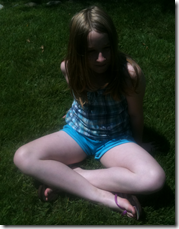 Adults used to tell kids to sit "Indian Style" when asking them to sit cross-legged on the ground. You don't hear that phrase used so much anymore.  According to my 4th grader, now they tell you to sit "Criss-Cross Applesauce" in pre-school.  In grade school, they tell you to "Sit Pretzel Style". 
Here's a video where they explain how to sit "Criss Cross Applesauce"…
There's a rhyme that teachers say to students when they want them to quiet down and sit cross-legged on the floor. 
Criss-Cross Applesauce
Give your hands a clap
Criss-Cross Applesauce
Put them in your lap.
The kids in the video below recite this rhyme…
There's another Criss-Cross Applesauce rhyme that people do on kids' backs.  Here are the words to it:
Criss-cross applesauce
Spiders crawling up your back
Cool Breeze,
Tight squeeze
Now you've got the shiverees!
Here's how you play this rhyme-game:
1. Make an "x" on the child's back.
2. Walk your fingers up the kid's back.
3. Blow on the child's neck.
4. Hug the child.
5. Tickle the kid's back!
This video shows how to play "Criss-Cross Applesauce":
Note that sometimes people say "Squish squash applesauce" instead.
Feel free to share your version of "Criss-Cross Applesauce" in the comments below.
Mama Lisa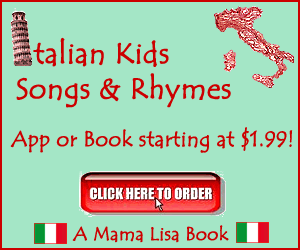 2 Responses to "Criss Cross Applesauce – Rhymes and Sitting Style"
Monique Says:
July 14th, 2011 at 3:25 am

In France we have no rhyme about it probably because to sit cross-legged is said "être assis en tailleur" (to be sitting tailor style) because tailors used to sit this way on their working table, so no convenient crss-crss or any other inspiring sound(s).

Bycostello Says:
May 16th, 2013 at 9:52 pm

Do you know the rest of the song?
Leave a Reply