Wise Graduation Words from a Teacher
June 19th, 2012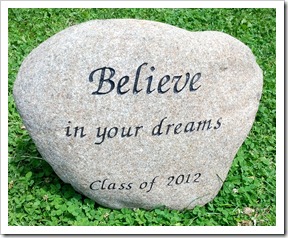 I was at my daughter's moving up ceremony today.  She's leaving elementary school this year and moving on to junior high school. 
At the ceremony, one teacher gave great advice to the kids regarding their future education.  She said:
"Don't check your brain out at the door.  Be educated, not indoctrinated."
What wise words for a teacher to impart to her students!
Congrats to all grads in the Class of 2012!
-Mama Lisa
This article was posted on Tuesday, June 19th, 2012 at 3:10 pm and is filed under Graduations. You can follow any responses to this entry through the RSS 2.0 feed. You can skip to the end and leave a response. Pinging is currently not allowed.
Leave a Reply