The Wonderful World – A Poem with a Recording
December 12th, 2012
The Wonderful World is a poem that was written by British author, William Brighty Rands (1823 – 1882).  Here you can listen to an mp3 recording of the poem while reading along with the text.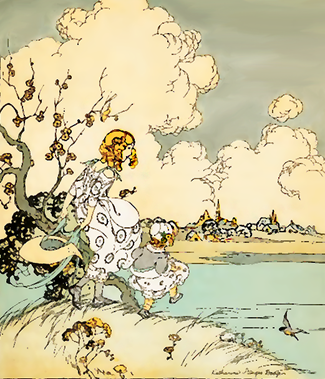 The Wonderful World
By William Brighty Rands
Great, wide, beautiful, wonderful World,
With the wonderful water round you curled.
And the wonderful grass upon your breast —
World, you are beautifully dressed.
Recording by Emily Jones.
This article was posted on Wednesday, December 12th, 2012 at 9:31 pm and is filed under Australia, Canada, Countries & Cultures, England, English, Languages, MP3's of Poems, Poems, Poems about the World, Poetry, Poets, Recordings, Recordings of Poems, USA. You can follow any responses to this entry through the RSS 2.0 feed. You can skip to the end and leave a response. Pinging is currently not allowed.
Leave a Reply