The Kind Moon – A Poem by Sara Teasdale
May 16th, 2017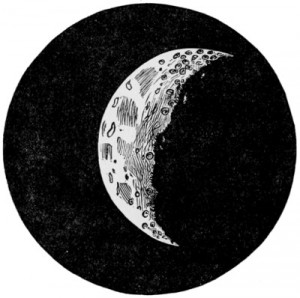 The moon is a wonderful topic for children. We can all remember the magic of watching the moon follow us on our way home at night.
Below you can listen to the poem "The Kind Moon" by Sara Teasdale and read along with the text…
MP3 Recording of The Kind Moon
The Kind Moon
by Sara Teasdale
I think the moon is very kind
To take such trouble just for me.
He came along with me from home
To keep me company.
He went as fast as I could run;
I wonder how he crossed the sky?
I'm sure he hasn't legs and feet
Or any wings to fly.
Yet here he is above their roof;
Perhaps he thinks it isn't right
For me to go so far alone,
Tho' mother said I might.
Read by Ronelle Spiegel
This article was posted on Tuesday, May 16th, 2017 at 12:23 pm and is filed under Countries & Cultures, English, Languages, Mama Lisa, MP3's, MP3's of Poems, Poems about the Moon, Poetry, Poets, Recordings, Recordings of Poems, Sara Teasdale, USA. You can follow any responses to this entry through the RSS 2.0 feed. You can skip to the end and leave a response. Pinging is currently not allowed.
Leave a Reply