Thanksgiving Crafts and Cards made with Handprint Turkeys
November 22nd, 2010
You can make many crafts for Thanksgiving with a painted handprint.  Out of a handprint you can make a turkey.  With that turkey you can decorate cards, towels, cloth hot plates, tablecloths, etc.
To illustrate this project, I started with orange construction paper.  Construction paper works well for making a Thanksgiving card.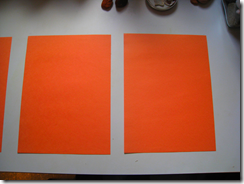 Paint your hand, or a child's, with brown paint.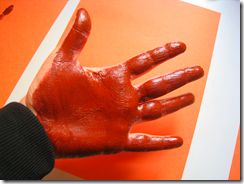 Press the painted hand onto the paper.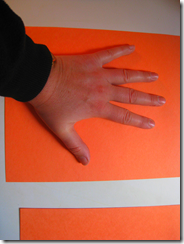 Take up your hand.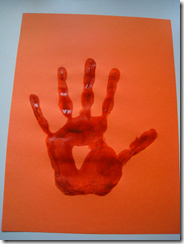 Take yellow paint to paint on the beak and feet.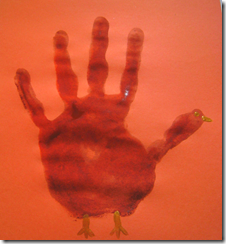 Add a black dot for the eye and red for the wattle (under the chin).  I also painted red at the top of the head.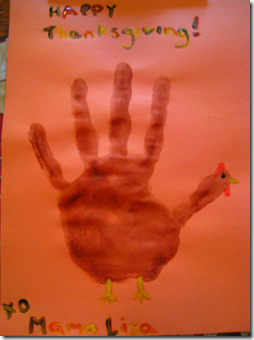 This is really cute with a child's handprint.
Using this basic idea you can have children decorate white kitchen towels, cloth hot plates or a tablecloth.  When painting on cloth use fabric paint.  On a towel you can also paint on "Happy Thanksgiving" (this is what my daughter's class did).  You can decorate a white cloth tablecloth with handprint turkeys too.
Of course, the simplest thing to do is to make a card.  If you'd like, tell the person on the back why you're thankful for them.  Who wouldn't love that?!
Happy Thanksgiving!
Mama Lisa
Leave a Reply